This Meet The Maker is all about me, Chelsea Aganda. I am the owner and creative force behind A Fox In The Fabric.
Here is where I answer all of those burning questions you might have. I'm gonna do this like an interview, so you'll see the interview questions in one font style and the responses in another just to keep things easier to see.
Let's get this interview started!
Thanks for agreeing to answer some questions today!
Thanks for having me! This should be super fun!
So tell me, how long have you been crocheting? Who taught you?
Well, my mom taught me to crochet when I was little. I learned the basics from her and then stopped crocheting for a while because I was super busy with school. I really picked it back up more recently (2014ish) when I moved to CA for a job. Once I was pregnant with my firstborn I started making things for her. Some of my friends also wanted stuff made so I just kept making, turning it into a full time job when we moved back to WA so I can stay at home with my two kiddos. I've spent the last several years teaching myself tons of new techniques and designing all sorts of new patterns.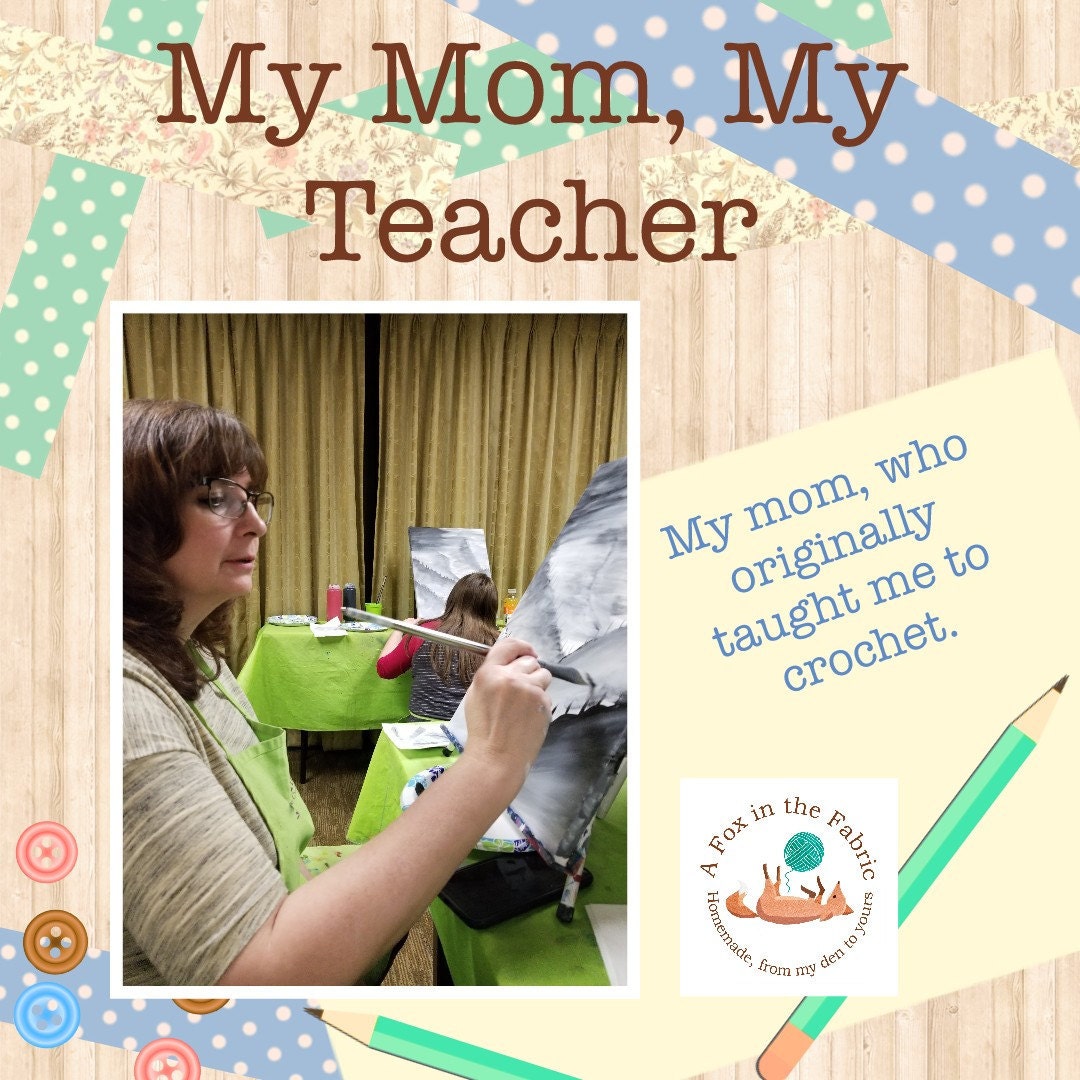 What inspires you to create?
I would say that my kids are my biggest inspiration, most of the things I make I do it with them in mind. Some of my most popular items were requested by them. In fact, they have every single design prototype I've made.
How do you decide what to make next?
Sometimes my next project is determined by custom orders, other times it's based on a special request by my kids or other family members. I've been on a bit of a giant food kick, so many of my upcoming projects are along those lines. Sometimes the yarn just speaks to me and I can see the project coming together in my mind.
Ok, let's talk about projects. Everyone has that one project they are the most proud of, what's yours?
That's a tough question, I'd have to say that I am really proud of all of my projects…. but that the shawl I made last year to enter into the Central Washington State Fair is one of the most complex projects I've done. But then again, I made matching blankets for my kids when they were born, and they use them every single night, which really makes my heart sing.
What was your favorite project to work on?
I would have to say that the Giant Ice Cream Cone that I originally did as a custom order is one of my favorite projects.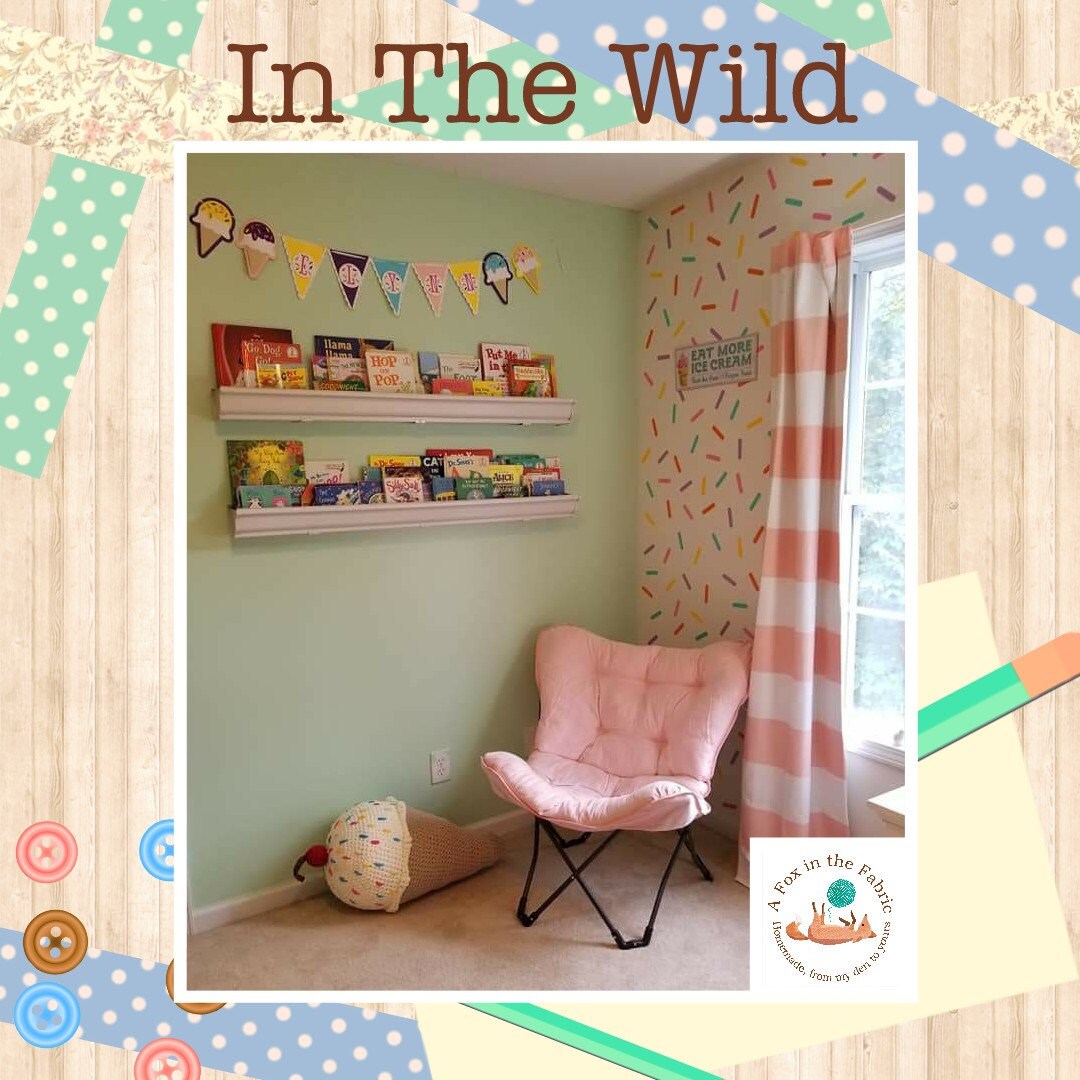 What were the biggest and smallest projects you have ever done?
I do a lot of big projects, but I'd have to say that the Giant Ice Cream Cone and the Banana Pillow are probably the biggest.
The smallest might be the crochet tea set I made or my baby sister when she visited me in CA.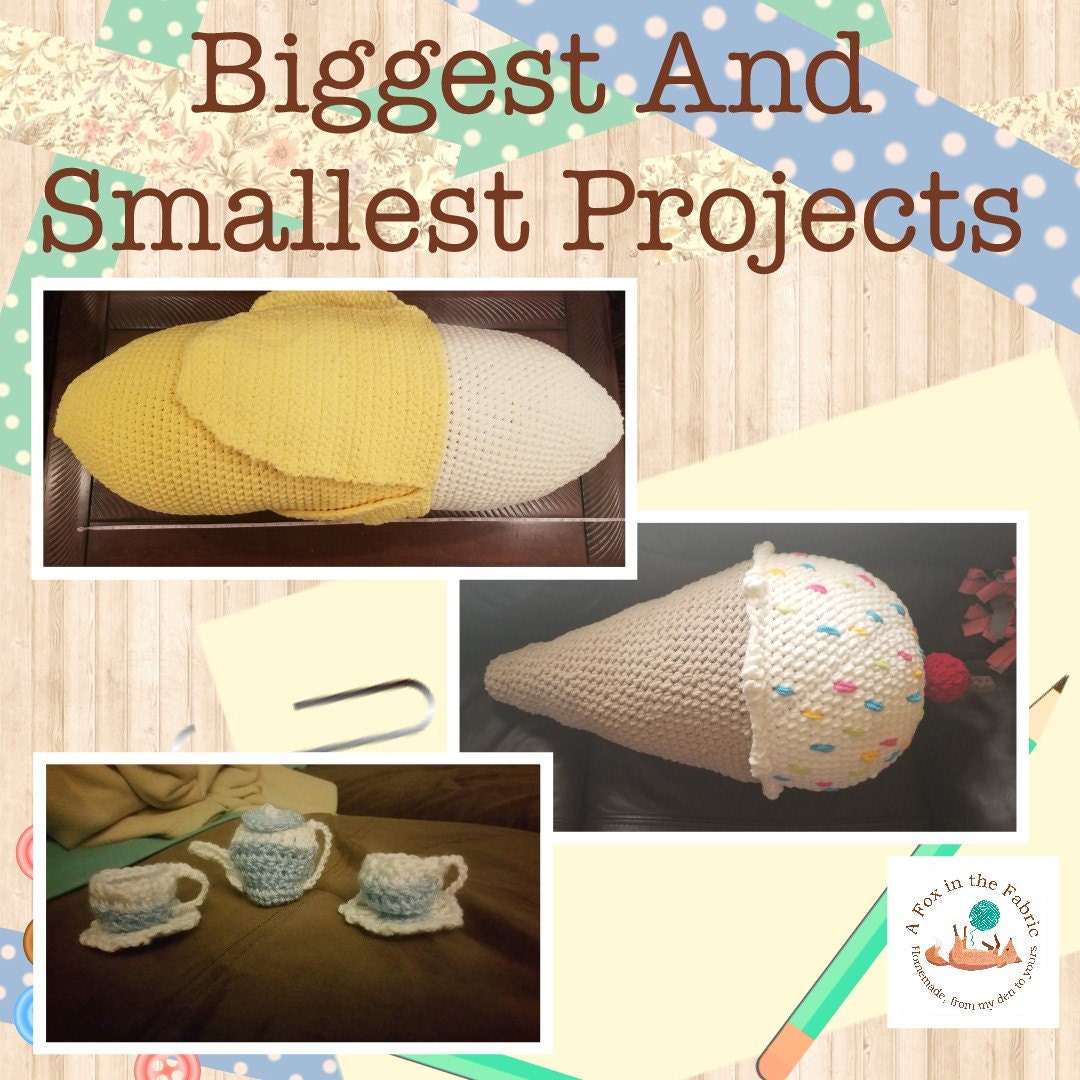 What kinds of things do you make the most?
Giant fruits, veggies, and critters… those seem to be the most popular.
What is on your current "To Make" list?
I have a few more giant foods, a baby blanket, and a few shawls on my list currently. I also want to make a few things for myself with some amazing yarn I just bought.
Alright now let's talk about yarn…
What kind of yarn do you use the most?
Bernat Blanket Yarn, its just so soft and squishy and there are a ton of amazing colors.
What is your favorite kind of yarn? What have you made with it?
That's a tough one, I really love the Bernat Blanket yarn, but I also love the new Velvet Yarn…. plus I've been really loving finding alternative fibers since I've recently discovered my allergy to wool yarn.
What is the most expensive yarn you've ever bought? What did you make with it?
I just bought some really beautiful hand painted yarn during a yarn tour, I haven't made anything with it yet. Otherwise I would say the Sheepjes Whirl yarn I bought for my shawl project.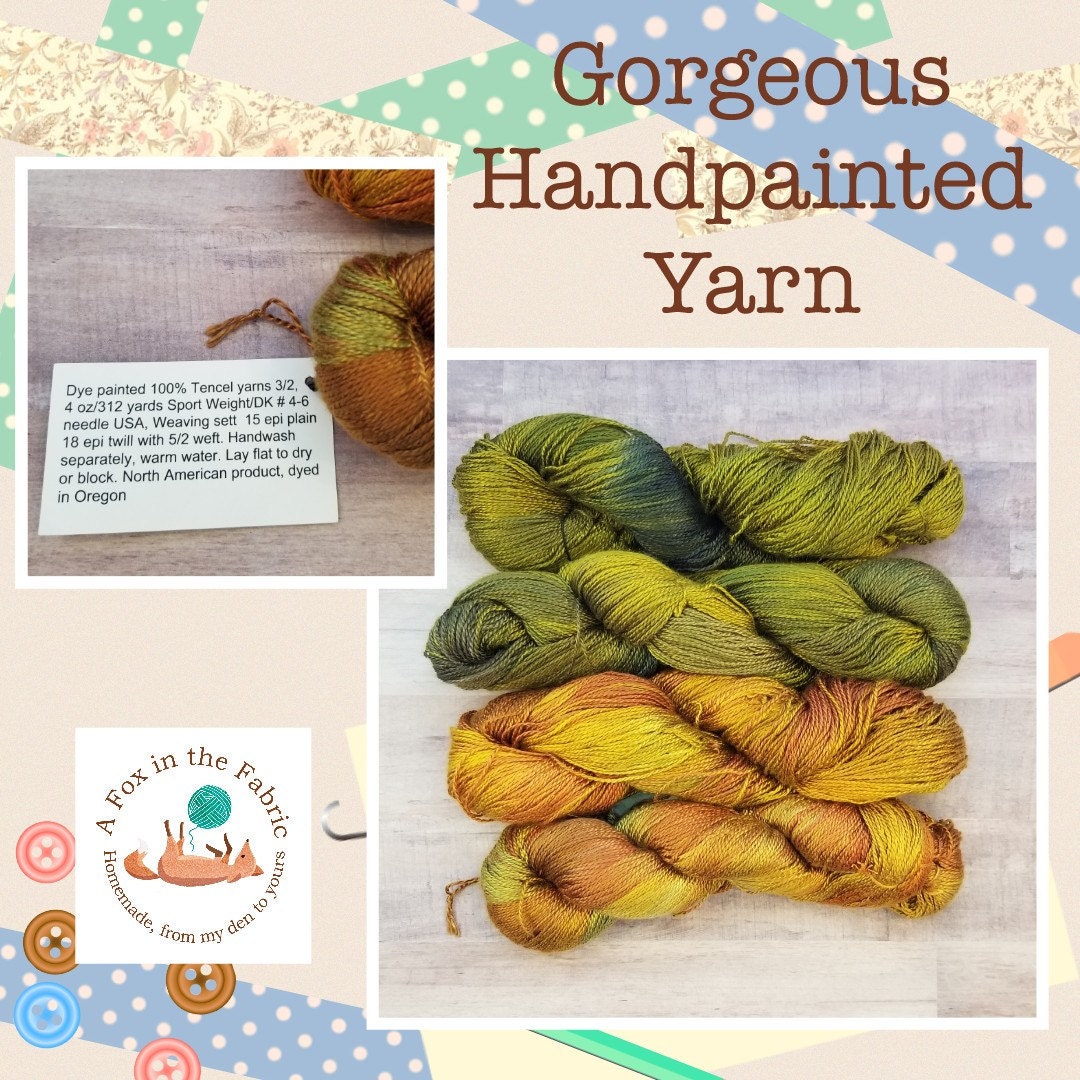 What is the most random yarn you've ever bought? What did you use it for?
During the Puget Sound LYS Tour this year I bought a cotton/abaca pulp blended yarn. I haven't had a chance to use it yet, but I'm planning a super cute project bag with it.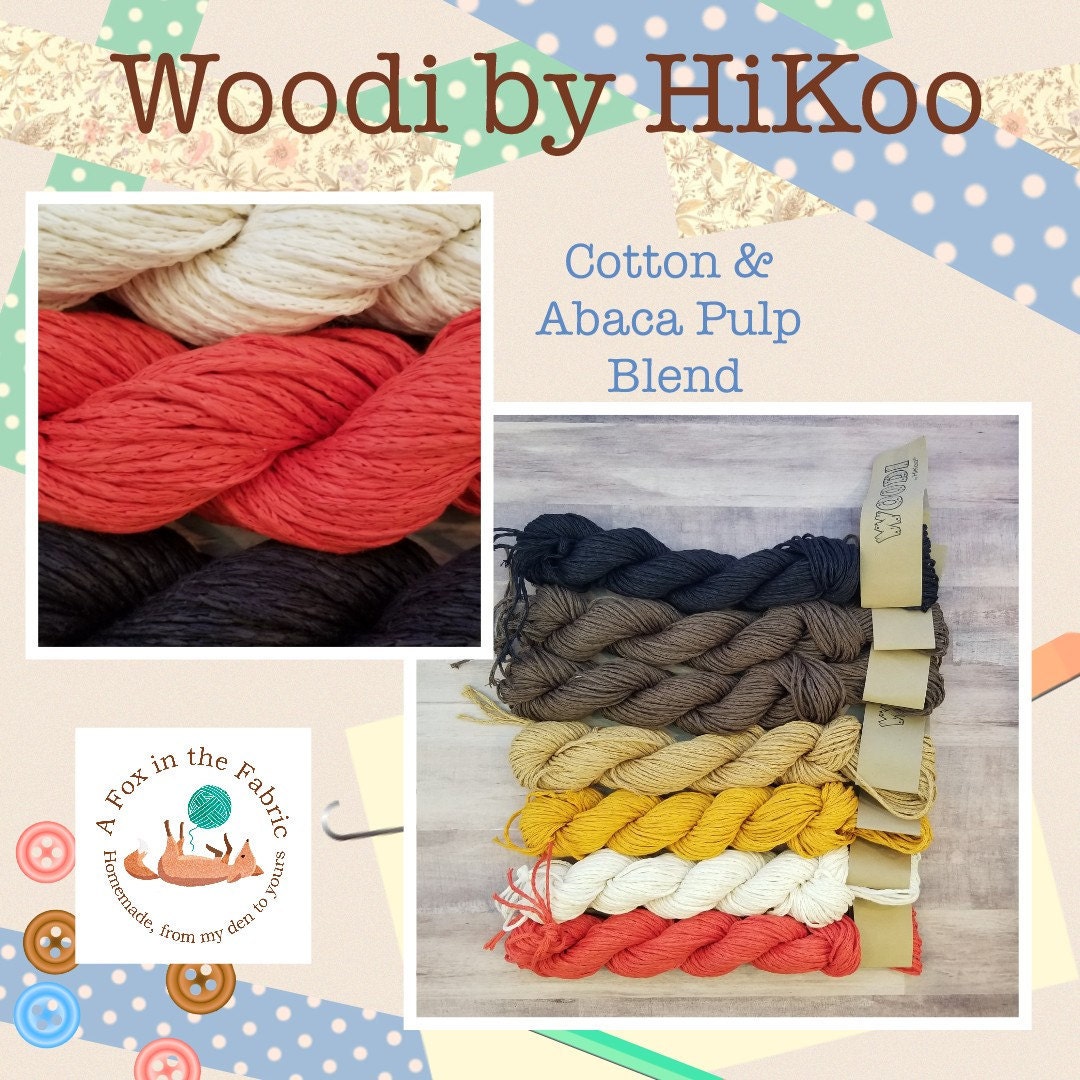 I want to know a little more about you,
What do you like to do when you are not crocheting?
I'm a speed reader, so I love to read books. I also spend a lot of time with my kids doing various crafts. We just got 13 chickens, so I've been very busy with them. I'm also a huge nerd, anything from comic books, to TV shows, to book series, and history. So I spend a lot of time researching random history trivia.
What are some other hobbies or crafts to you do?
I enjoy writing stories, doodling, reading,and singing.
What new ones do you want to learn?
I've dabbled with painting and I really enjoyed it, so I would love to learn how to paint for real.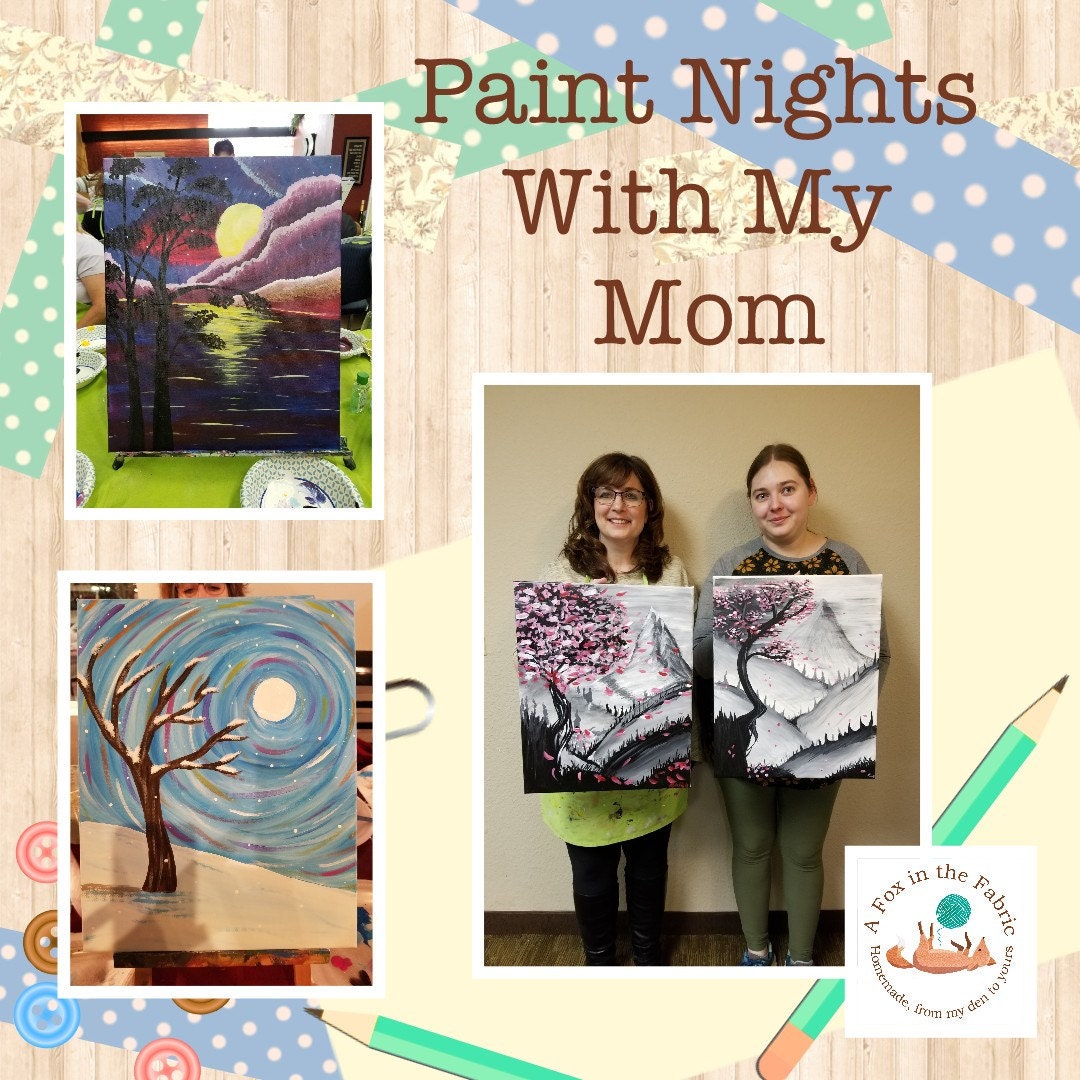 Tell me about your logo, is there a story behind it?
Well, when I started my business most of what I created was sewn, and I really enjoy puns and wordplay. Plus I really love foxes, so I picked my name based on the phrase "a fox in the henhouse" which became A Fox In The Fabric. Over time I started adding crochet items to my shop, but I really loved my name, so I had a logo designed that kept Fabric in the name but added a ball of yarn. The orange, teal, green, and brown are colors that I really like, so they were incorporated as well.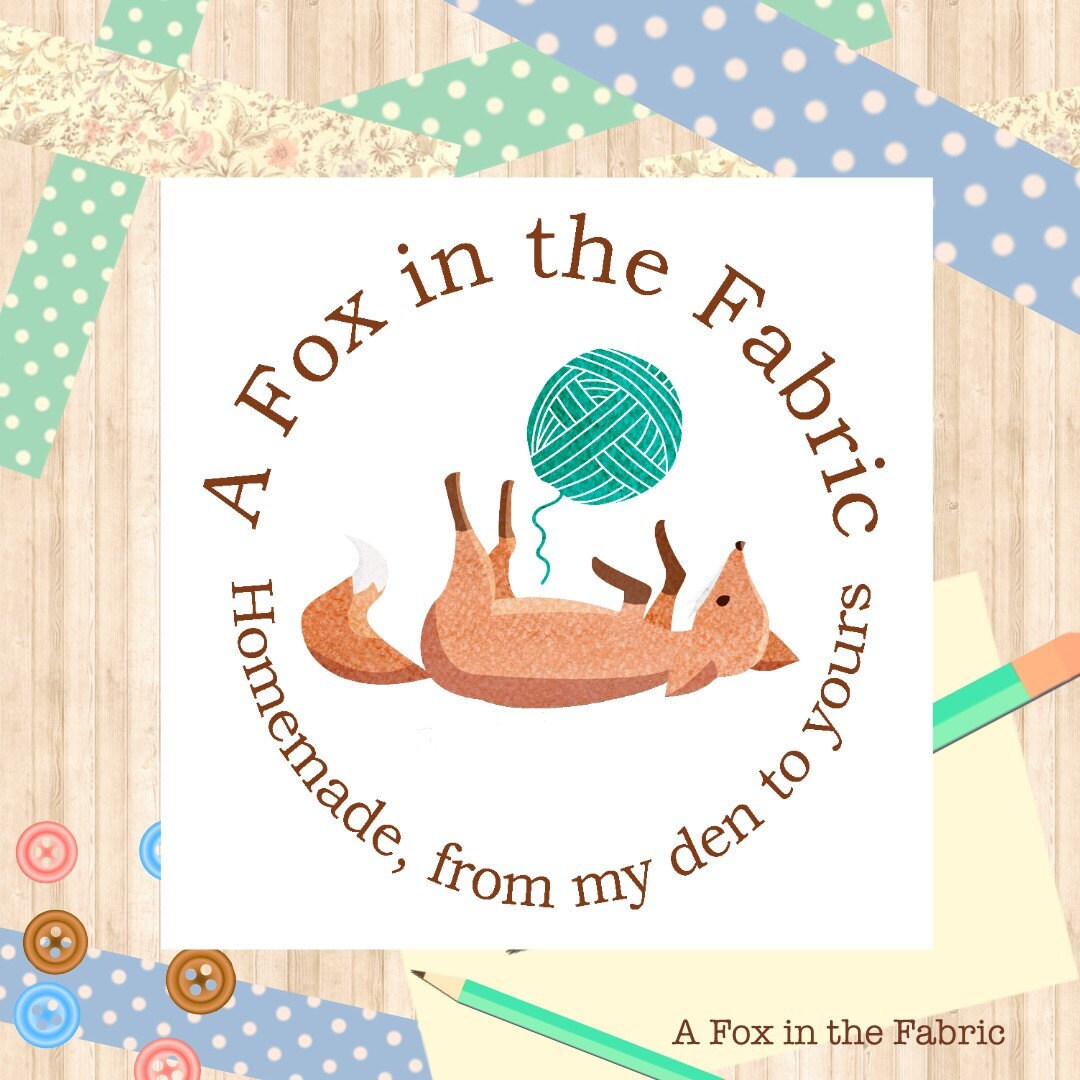 Tell me three random facts about yourself.
I am a speed reader.
I am partially colorblind.
I love dark chocolate.
I know many crocheters watch TV while they work, do you? If so, what do you like to watch?
I often watch true crime shows, history shows, and documentaries. I also watch a lot of comic book movies and shows like Supernatural, Doctor Who, Justice League The Animated Series…
What else should people know about you?
I love the thrill of creating something new and challenging myself to design something from scratch.
Where can people learn more about you?
My blog and website are a good start. I am also all over social media as @afoxinthefabric . If you want to see what I am watching, reading, and working on Vero is great place to follow me. A full list of social media links are on my Contact Me page.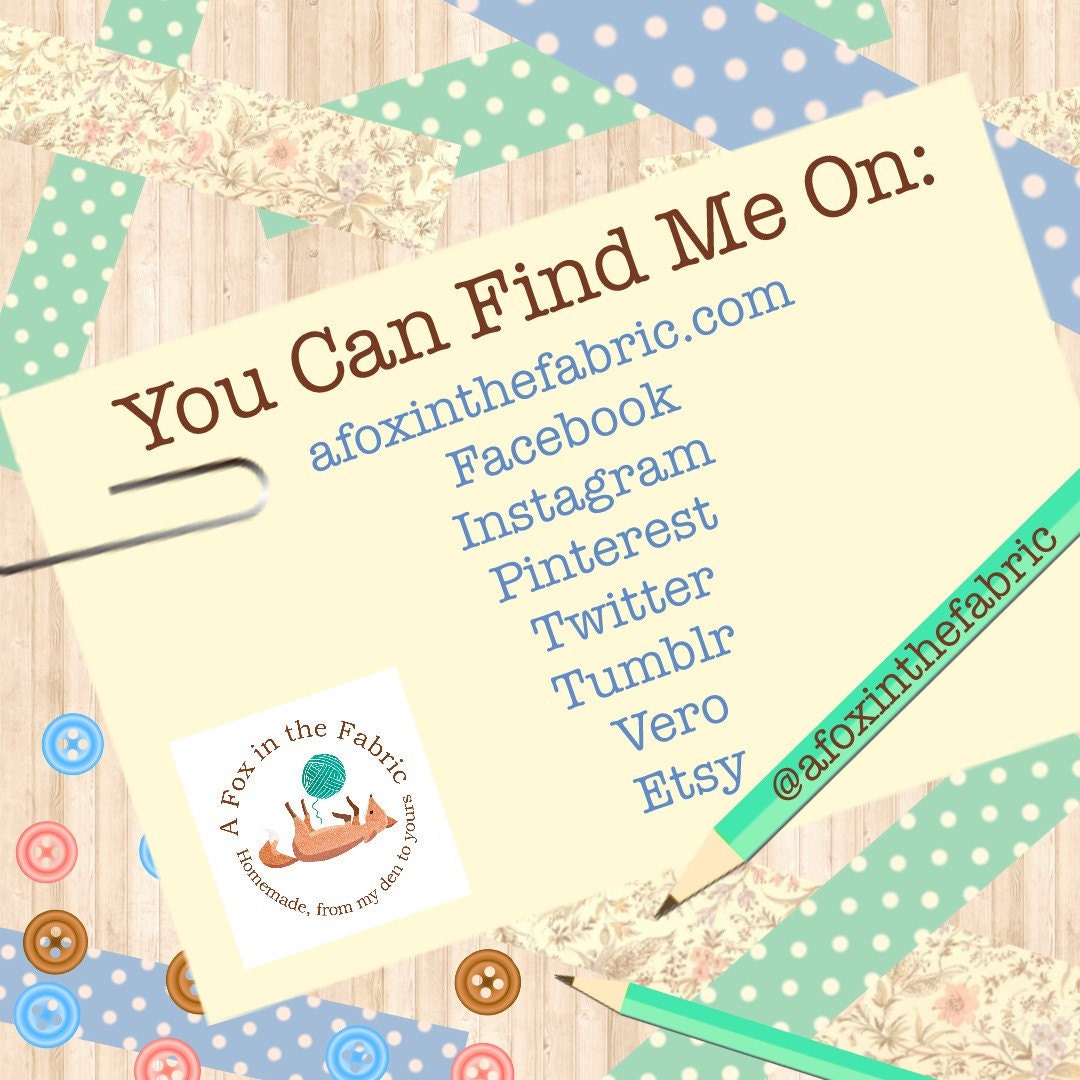 That is the end of this edition of Meet The Maker, I hope I answered all of your questions and that you learned a little bit about me. If I missed anything feel free to comment below!